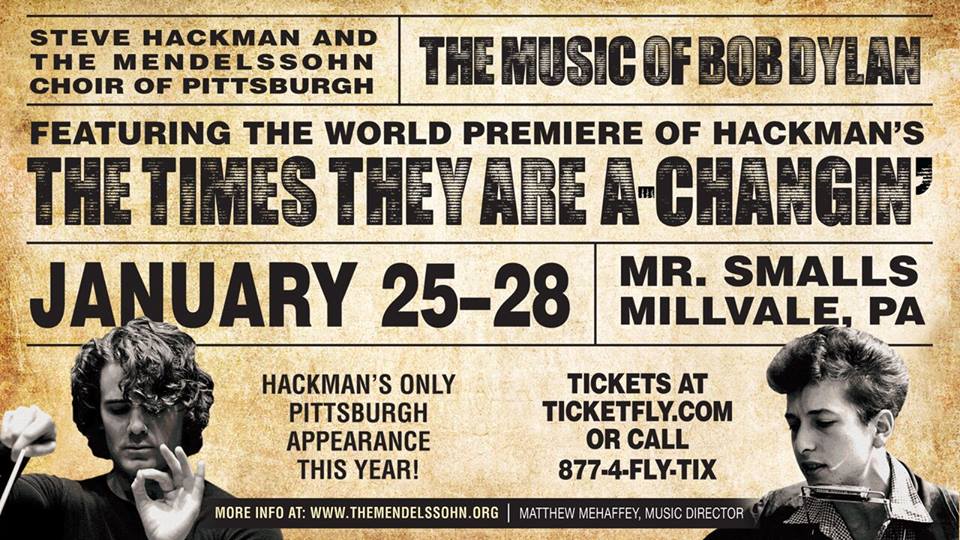 Hi Everyone, 
I'm thrilled to be part of the world premiere of renowned conductor/composer/arranger/mash-up artist Steve Hackman's "The Times They Are A-Changin'," featuring the music of Bob Dylan. I'll be accompanying a hundred voices of the Mendelssohn Choir and a string quintet on five or six songs, plus doing the lead vocal and finger-picking on "Don't Think Twice, It's All Right." 
I've heard the arrangements and they sound great, but there's some danger and excitement to this gig – it's an experiment! 
Hope you can come out to Mr. Smalls Jan. 25-Jan. 28 and support something that's a little bit (a lot?) out of the ordinary. Call 877-4-FLY-TIX or go to ticketfly.com for details. 
Thanks, 
Peter